I have been working on a huge custom order, and finally completed it and mailed it out this week! So I am taking advantage of some free time to sew for my girls, and also to sew up some instock for my cart.
I decided to start easy and quick, and made them both a couple of dresses yesterday afternoon.
Abby got a mock cross dress from a very spring like print with asian lanterns and fans. I love this print, and I think the color is just perfect for spring!
Andraya found some pink camo knit on the fabric shelves, and asked for a dress with a heart. And a pocket. Okay. Hmmm...... She also needs things with pants for transitional items, because apparently when you are almost three, you think it's funny to grow about 3 inches all of the sudden, making all your pants too short, with 5 weeks left of cooler weather. :) Little stinker!
So this is what I came up with for her, with matching leggings: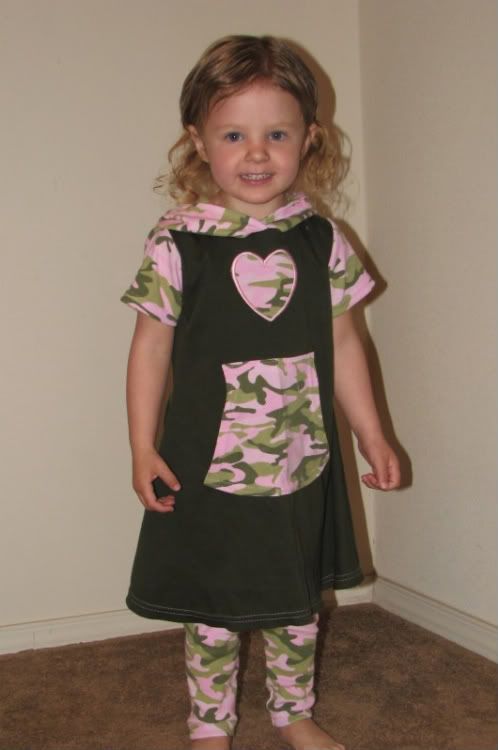 That was the one still pose out of many. Most looked like this:
I also sewed up a few things in the girls sizes for my cart. I will photograph those later today, and get my Hyena Cart stocked!