With two little girls in this house, I get a lot of requests for dresses, especially from the big one! I do enjoy making them dresses, but I have been in a huge rut.
As far as knit playdresses go, I am quite picky. There are a lot of styles I don't care for over a certain age, although I don't judge those that do prefer them. One dress I have always really loved the fit of is the
Olivia
by Farbenmix. I usually just make the underdress on that pattern, which makes a very cute knit playdress.
But, looking back through pictures, that's all my girls wear! I know I have made it a lot, but I didn't realize I had made them THAT many. They will still get some for summer, but I obviously need to change things up a bit.
So, I am trying to broaden my knit playdress horizons. Today I decided to give the
Henrika
, also from Farbenmix, a trial run. It's basically a drop waist playdress with a full circle skirt, very cute! There are lots of options to add ruffles and all sorts of things, but for the trial run I kept it pretty plain.
I used a Flap Happy overrun fabric, I love this print! I haven't found the perfect use for it yet, but I really like how the fabric works so well with this style of dress. I also used the matching stripe I was able to get to make a pair of leggings, so this cute dress can be worn now while it's still a bit chilly outside: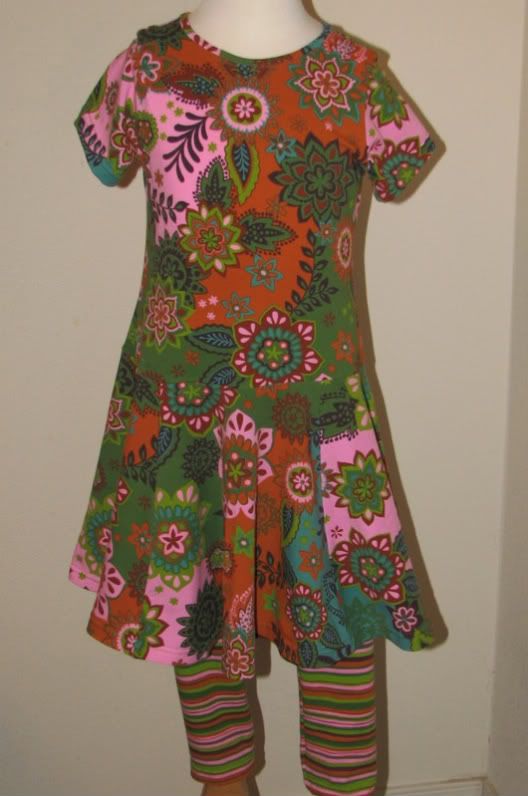 Abby really liked it, which was a bonus. I think it's very flattering on her: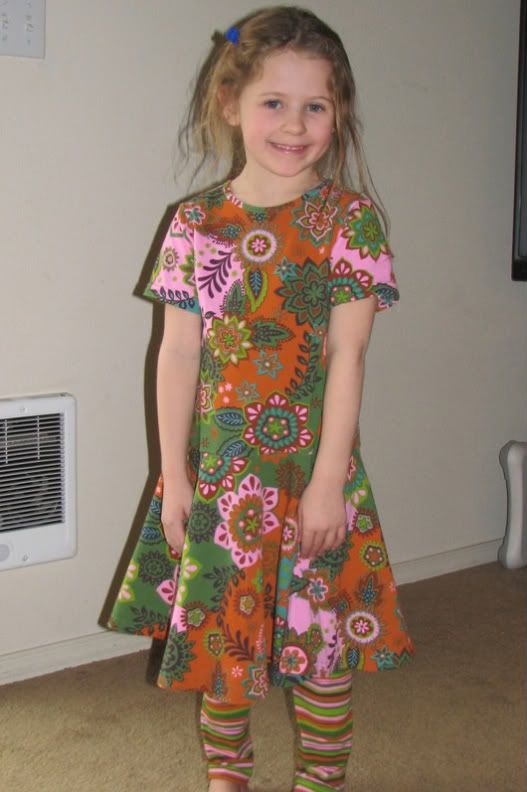 And like any princess girl, she is most impressed with the twirl factor of the full circle skirt: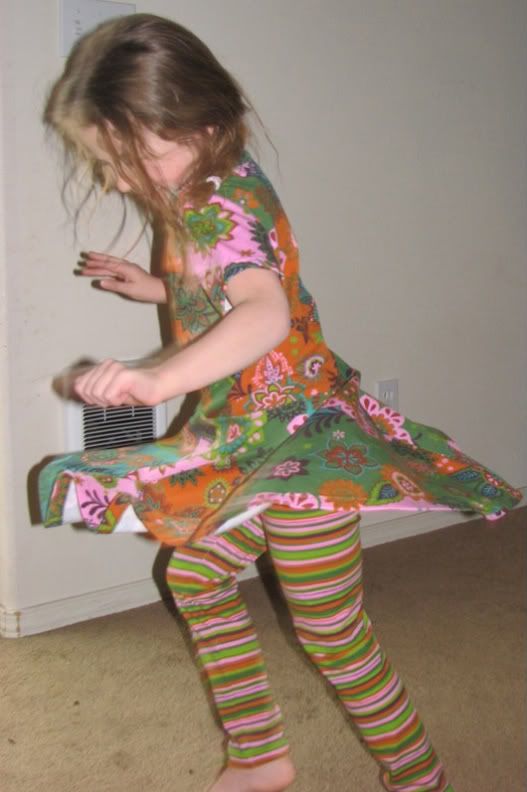 The dress went together really easily, and I think I might have another Farbenmix pattern that will become a regular in their closets! Draya will definitely get a dress in this style, I am still thinking about the perfect fabric for hers.