One of Dan's students is running for Miss Crook County/Miss Prineville, and needs a little girl to be her princess at the competition. After pulling some strings because Abby is not yet 6 (as required by the rules), she got approval for her to participate. We are looking forward to the pageant, Abby will just feel so special! I am working on making her a suitable dress for it (still in the muslin phases), which is very exciting for me.
As one of the fundraisers for the pageant, the contestants for Miss Crook County/Miss Prineville put on a princess party for the girls in the community. It was really quite fun! They got their picture taken with a contestant, received a tiara and a sash, and then we ate a light lunch and played games. It really was very cute to see all these little girls all fancied up for a few hours.
Here is Abby, all dressed up and ready to go:
Playing a game (that is Tonna, who she will be in the pageant with):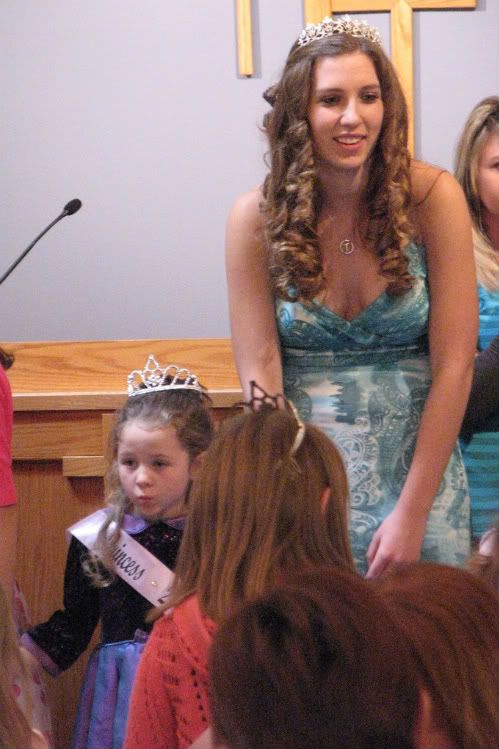 Picking a prize, in a princess like manner:
Yay!:
The pageant is on April 11, we are looking forward to it! Not something I would normally be involved in, but Abby is beside herself, and being a mom is sometimes about making your kid happy above all else.